How to set-up MagicJack for beginners?
Simple 5 Step Magic Jack sign up instruction.
1.) Plug&Play initial pop-up screen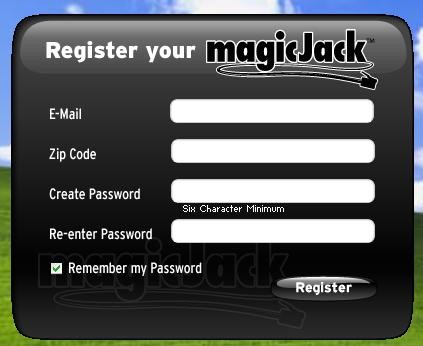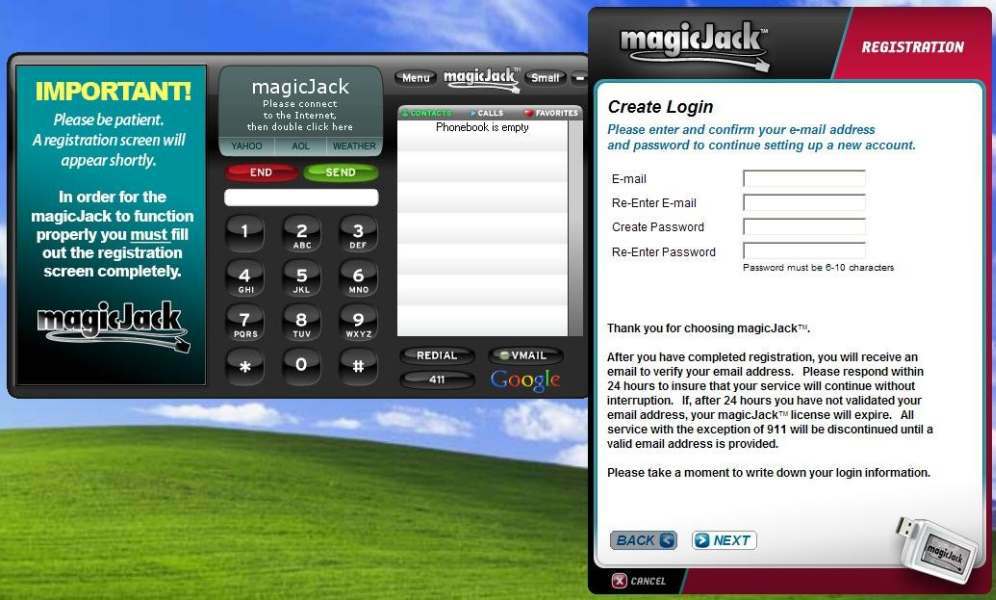 2.) Enter Email Address & Password then click

NEXT

-

If possible, use an email address you can access for a long time.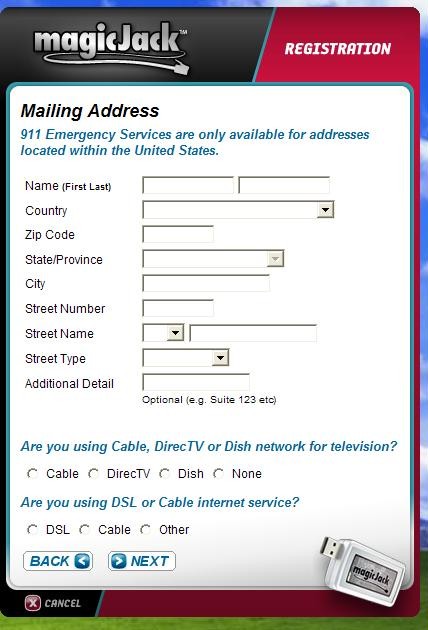 3.) Enter Name, Address & Connection type then click

NEXT

.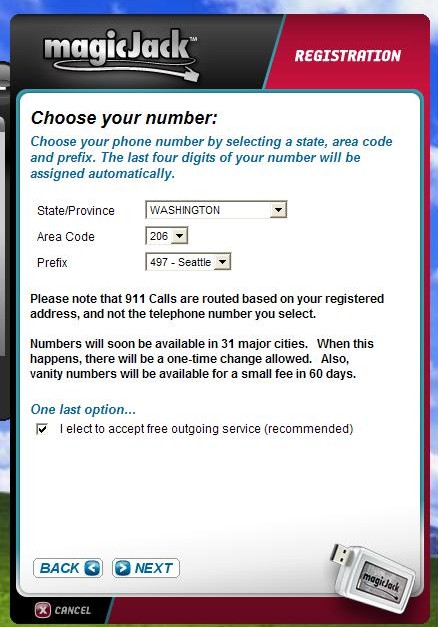 4.) Select State/Province, Area Code Prefix & check little box then click

NEXT

.
See updated
Magic Jack Area Codes
in this blog.


TAKE YOUR TIME! You will have LOTS of Options! Pick Area Code, then available local exchange (prefix). If your local Area Code is NOT available yet, you may want to pick one that is a local # for a distant relative, so you could both call each other for free at any time. Check which local exchanges are local to this person! (Many people wish they had taken their time on this.) IF your Area Code becomes available, you can switch to it ONCE - FREE! To switch again will cost $10.00. You DO NOT have to "worry" about Last 4 Numbers, as those will be selected for you automatically. Got it?
IMPORTANT NOTE:
One setting for your account lets you choose to either talk by Phone OR using a headset. Be SURE it is set to
Phone
or you will NOT be able to Hear the Other person talking to You! Many people just forget about this, then complain Magic Jack does not work. If you use it via headset, remember to change it back! Also please don't forget to check the little box that say
"I elect to accept free outgoing service"
otherwise you won't be able to make outgoing calls & restrict your MagicJack to just receive incoming calls only.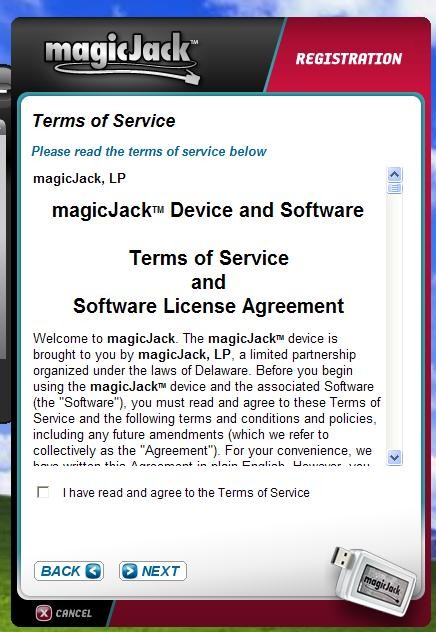 5.) Read and check little box after reading Terms of Service then click

NEXT

.
(
Link to Terms of Service
here)
. Finished.
Congratulation! You've just finished this simple registration process.
Now you can enjoy talking to people with your new MagicJack device and start saving money.